Karen Stewart Voiceovers / Karen's Horror-ble Hobby / Michael's Art
The Latest Buzz / Pictures / The Hot List / Home

// Want to help feed the animals?
// How to provide a loving home
// Local organizations that could use your help
// Great organizations to belong to
Obviously, there are a few ways of going about this. Some are pretty common and others are ways that some people in the know strongly advise against. This decision, of course, is up to you. I practice all these methods. First, and easiest, is to purchase extra dog or cat food when it's on sale. If you've already got animals, you're there anyway, and picking up some extra when it's at a good price allows you to bring that extra food over to your area shelter or animal rescue organization. Some people will feed a stray that hangs around their neighborhood. They not only do this to feed a hungry animal, but they use it as a lure to catch the animal and spay or neuter it, then find it a home. For those of you who run across a stray and they won't come to you, having some food kept in your car will at least give the animal something to eat, then you can call an animal rescue organization or local shelter to tell them you've located an animal and maybe they can come over to that area and try to retrieve it.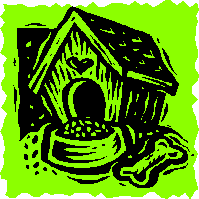 Please, please, please give careful consideration to the idea of bringing a pet into your home. Some people will adopt an animal on the spur of the moment and then find themselves not prepared for it. Thousands of animals are brought into shelters every day by owners who realized they made a mistake. Choose your pet carefully, as well. How much room do you have? Is there a backyard? Will you have to walk your pet a few times a day? Do you have the time for that? There are many questions to ask yourself.
www.petfinder.org will help you locate the animal shelter closest to you. It's a great site and can give you plenty of information on locating lost pets, too. If you try and locate your local shelter in the yellow pages, try looking under "Animal Control" if you can't find what you're looking for under "Shelters."
Here's a great one in New Jersey. S.T.A.R.T. (Save The Animals Rescue Team) is a non-profit animal rescue organization out of Little Falls founded by Annette Lamberti. All their work is done by volunteers, people who care. They provide adoption services, public education, foster care programs, spay / neutering of stray and abandoned animals, feeding and rescuing of homeless animals and veterinary care for sick and injured animals. Their purpose is to find loving homes for abandoned and homeless animals. They also try to bring to the community an awareness and respect for animals.
They could really use any help you can give them, including donations, foster homes, pet supplies and pet food, new members and volunteers. If you'd like to make a donation to S.T.A.R.T., please send it to:
S.T.A.R.T.
P.O. Box 1098
Little Falls, NJ 07424
E-mail: Startpets@aol.com
A.S.P.C.A. New York City can be contacted at 1-212-876-7700. Their e-mail is website@aspca.org
The main A.S.P.C.A. website can be found here.
Of course there's PETA. People For The Ethical Treatment Of Animals care for the well-being, safety and protection of all animals. They are the champions of animals that are suffering in labs, circuses, entertainment and anywhere animals are mistreated and killed.
To find out more, contact them at:
PETA
501 Front Street
Norfolk, VA 23510
(757) 622-PETA
www.peta-online.org
info@peta-online.org
The Physicians Committee for Responsible Medicine is another great organization. They support the advancement of medicine without the use of animal experimentation. If you enjoy donating money to charitable organizations that support research for disease, PCRM can send you a list with the names and addresses of charitable organizations that DO and DON'T test on animals, just so you're aware of who you're donating your money to. Please support organizations that do not use animals in their research. To get your own copy of this list, or to find out more about them, here's the address.
PCRM
5100 Wisconsin Avenue N.W.
Suite 404
Washington, DC 20016
Here's a scan of my list.
There's a terrific book put out by the folks at PETA (People for the Ethical Treatment of animals that can help you in your quest to find out which animal organizations do the best work and make the most use of your money. The book is called "You Can Save The Animals" and you can purchase it through PETA. They also have a great book called, "The Shopping Guide for Caring Consumers" which will tell you about the products you buy, and whether or not they test those products on animals.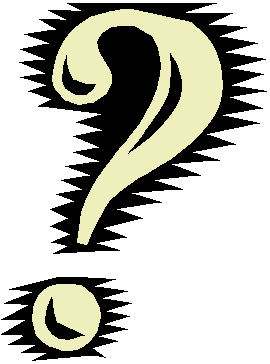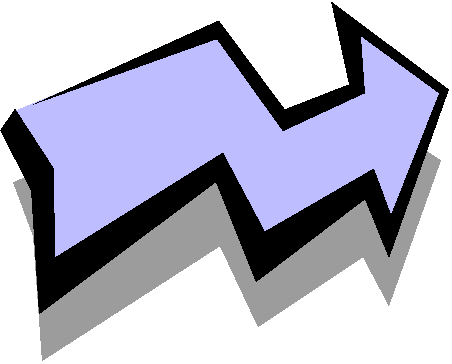 Back To Top