Karen Stewart Voiceovers / Karen's Horror-ble Hobby / Michael's Art
The Latest Buzz / Pictures / The Hot List / Home
MUSIC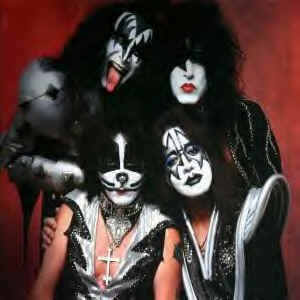 Well, let's start with the band I've loved for the last 20 years. Always one of my favorites, KISS started with me back in Summer Camp, 1980. It's a long story, and yes, very boring, so I'll spare you all the gory details.....but basically, I wanted to play Ace Frehley but played Marie Osmond instead. Don't ask. It's ugly. So here it is, 20 years later and I'm still trying to be Ace Frehley but expected to act like Marie Osmond. Here's some of the best pictures of Ace.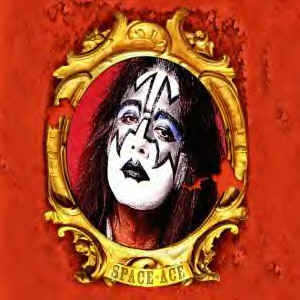 Then of course, I spotted this picture of Ace on the web WITHOUT his makeup.
But I still love him. I just don't know about the BEING HIM part.




This is a terrific ad from last year, I believe, of KISS for GOT MILK?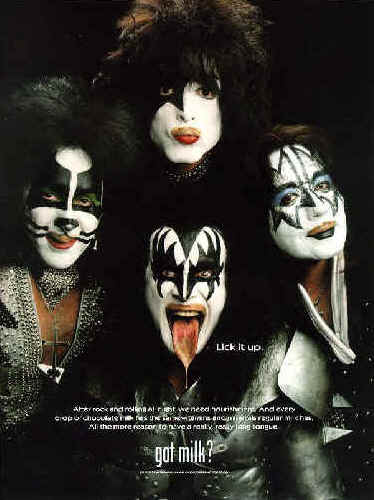 Here's some great KISS links!

The best unofficial site for KISS news!

The official KISS site!

Great KISS multimedia!

And now, onto the world of music other than KISS....................
Here's a picture Karen took in 1985 of Bono and U2 at madison Square Garden. This was the "Unforgettable Fire" tour.

Leave an e-mail for me or a comment!

Back To Top